Photo taken by Buck Nonnemaker
ABOUT US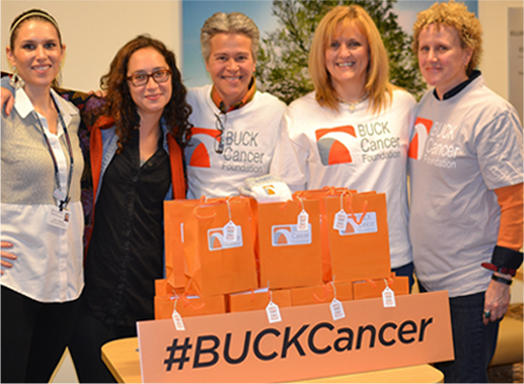 OUR MISSION
BUCK Cancer Foundation is a nonprofit organization that seeks to support and fund opportunities and endeavors that build a bridge between ALL viable forms of cancer research and treatment and unite them in one goal: to provide greater comfort to cancer patients during treatment while working toward a cure. The BUCK Cancer Foundation is focused on Bridging & Uniting Cancer Knowledge.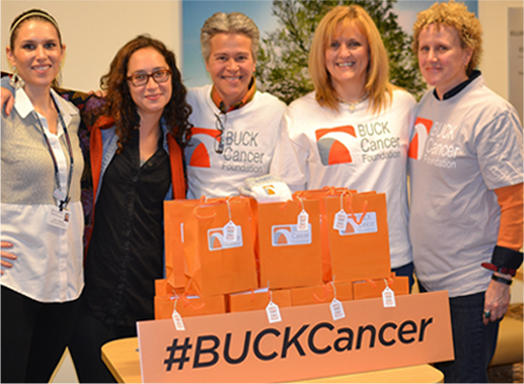 OUR LOGO
Scott Derby Illustrations & Design LLC created our logo. It represents the "bridge" that BUCK strives to build between ALL viable forms of cancer research and treatment (natural, holistic, and conventional); moving us "out of the darkness & into the light."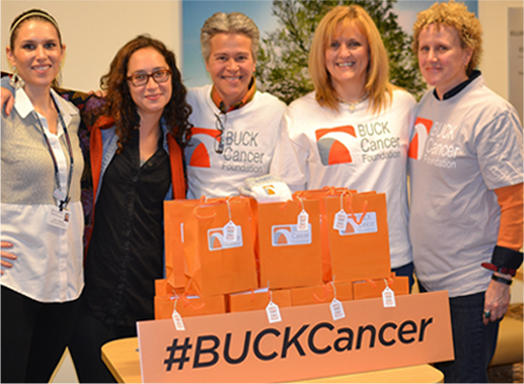 OUR PROGRAMS
BUCK is focused on three programs:

1. Education - BUCK provides reputable, educational resources for cancer patients and their caregivers on the complementary effects of natural, holistic treatments on conventional cancer care. Our goals include providing educational resources through our online presence, through printed materials distributed at oncologists' offices, and through educational seminars hosted by BUCK and other similarly aligned organizations. BUCK incentivizes research into integrated cancer treatments by providing tuition grants to students pursuing a degree in integrative medicine or a complementary cancer treatment (such as acupuncture, nutrition or medical marijuana). Between 2016-2018, we provided a tuition grant to a student studying acupuncture, a stipend to a medical student who completed a summer rotation in integrative medicine and a tuition grant to a graduate student majoring in integrative medicine.

2. Research Funding - BUCK provides funding for research studies on natural and holistic treatments and how they complement conventional cancer care. These grants are currently being offered to the local research hospitals in the Delaware and Lehigh Valleys (Penn Medicine, Jefferson, Lehigh Valley Hospital, MD Anderson Cooper, Einstein). Since our inception, BUCK has awarded two $5,000 medical research grants: one for a Yoga With Radiation study at Penn Medicine and another for an Acupuncture in the Hospital study for mastectomy and breast reconstruction surgical patients.

3. Warm Hugs from BUCK - This is our Community Outreach program that provides gifts and supplies to cancer patients in Delaware and Lehigh Valleys. Over the last three years, we have provided gifts and supplies to over 360 cancer patients. These gifts included warm socks for patients with peripheral neuropathy or cold sensitivities, water bottles to highlight the benefits of hydration and warm blankets to keep patients warm while receiving their chemo. We have a great relationship with Penn Medicine and have formed a productive collaboration with practitioners at its locations in both Chester and Philadelphia Counties. We are also starting to work with Jefferson and Einstein in Philadelphia and the John and Dorothy Morgan Cancer Center at the Lehigh Valley Hospital. In 2019 and beyond, we will expand the number of hospitals and counties in which we provide our Warm Hugs program. Our goal for this program is to more than double the number of hugs handed out each year.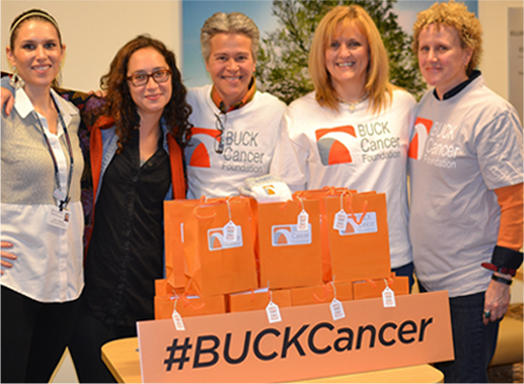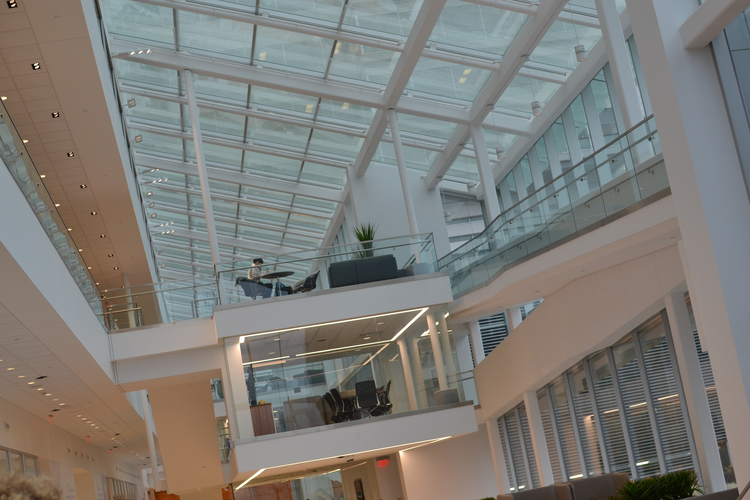 OUR PRIORITIES
Our initial Key Funding Priorities are those items that were most important and beneficial to our brother and friend, Buck Nonnemaker. Our current Key Funding Priorities are:

1. Medical Cannabis - There are over 85 cannabinoids in the cannabis plant, and, in March 2014, Buck began taking CBD Oil (one of the cannabinoids). He purchased it legally from a company in Colorado that made it from legally imported hemp plants that are high in CBD and low in THC (the cannabinoid that causes the "high" feeling). CBD has no severe or permanent side effects (except for a bad taste, which goes away with a pinch of honey, according to Buck) but has been known to have some positive effects in fighting cancer. More research studies need to be conducted on medical cannabis and CBD. Unfortunately, federal regulations make funding a slow process. However, state laws on medical cannabis show promise that research can begin at the state level.

2. Nutrition - Encouraging cancer patients to incorporate dietary changes early in their cancer treatment can help keep an immune system strong. We discovered the benefits of improved diet late in Buck's illness, however, his body reacted positively to increased hydration and a plant-based, whole foods diet. He experienced higher energy levels, a clearer mind (less chemo brain!), a stronger voice, and an improved mood. There have been clinical trials on the Mediterranean Diet in relation to reduced cancer risks, but more research is necessary.

3. Acupuncture- The holistic treatment that benefited Buck the most was acupuncture. By May 2014, Buck was 30 pounds below his pre-diagnosed weight, and his rectal tumor had begun to cause extreme pain. His conventional pain medication couldn't fully control the pain. However, once Buck received acupuncture twice a week, he found that the pain was more manageable with his conventional medications.